Get ready to be fascinated and mesmerized simultaneously. Hey there, I'm Allie, and there's nothing really noteworthy to say about me except for my immense love for cats. It exceeds my affection for anything or anyone else.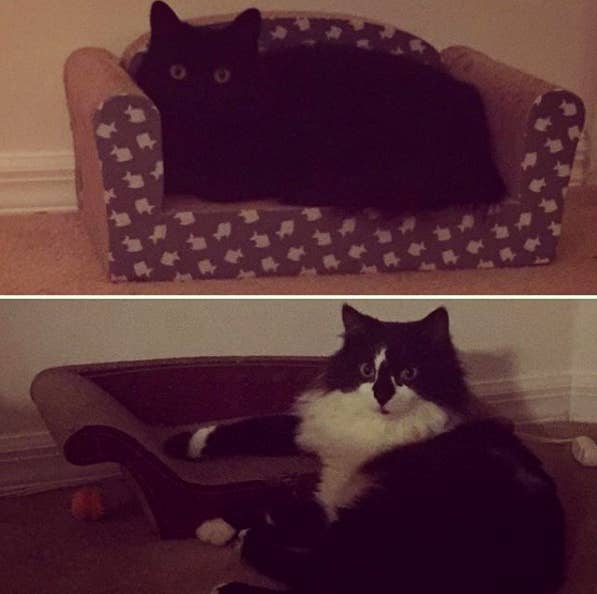 Being a fervent lover of felines, I am overjoyed to say that I am the proud parent of two delightful cats. This morning, while scrolling through Twitter, I chanced upon a video clip from the famous TV show on BBC One called Big Cats. I was ecstatic! The featured clip showcased the "world's deadliest cat," and I couldn't help but be mesmerized by its beauty. The next episode of the program promises to highlight the "black-footed cat," which may be the smallest African feline yet holds the crown for being the most dangerous. You won't want to miss it!
Gosh, there's so much to delve into! Let's start off with this visage – it's honestly mind-boggling.
Undoubtedly, this cat is a skilled hunter with a success rate of 60% as per the data. Her fierce expression in the photo while catching her prey is proof of her expertise. I am excited to proclaim her as my new favorite undisputed queen of the world, and I hold nothing but respect for her. She has undoubtedly caught the attention and affection of a vast majority of internet users with her impressive abilities.
As a mother, she certainly doesn't appear weak or helpless.
Meeting her can be fatal, either because of her adorable nature or the presence of her sharp teeth.
Mark your calendars for January 18, 2018 and make sure to catch the premiere of the Queen on BBC One's Big Cats. It's something you wouldn't want to miss!