We are introduced to two charming Maine Coons, Artemis and Apollo, who have gained a considerable Instagram following with the assistance of their owner, Reka Komoli. The feline duo, residing in London with their owners, have amassed over 117,000 followers on the social media platform. They have recently published their first book, a 'miowgraphy' detailing their adventures, along with a calendar. The pair also embarked on a photography tour of Scotland, capturing images for their next book. More opportunities such as 'miowdelling' jobs and public appearances are on the horizon, making it evident that they will continue to thrive in 2019. Reka believes that the ambitious cats have plans to take over the world, but her immediate plan is to complete their Scottish book. This project is an extensive endeavor, including a photo comic book with countless exquisite pictures recounting Artemis and Apollo's quest for the medieval 'Holy Catnip.' It's an exciting treasure hunt filled with thrills and comedic moments.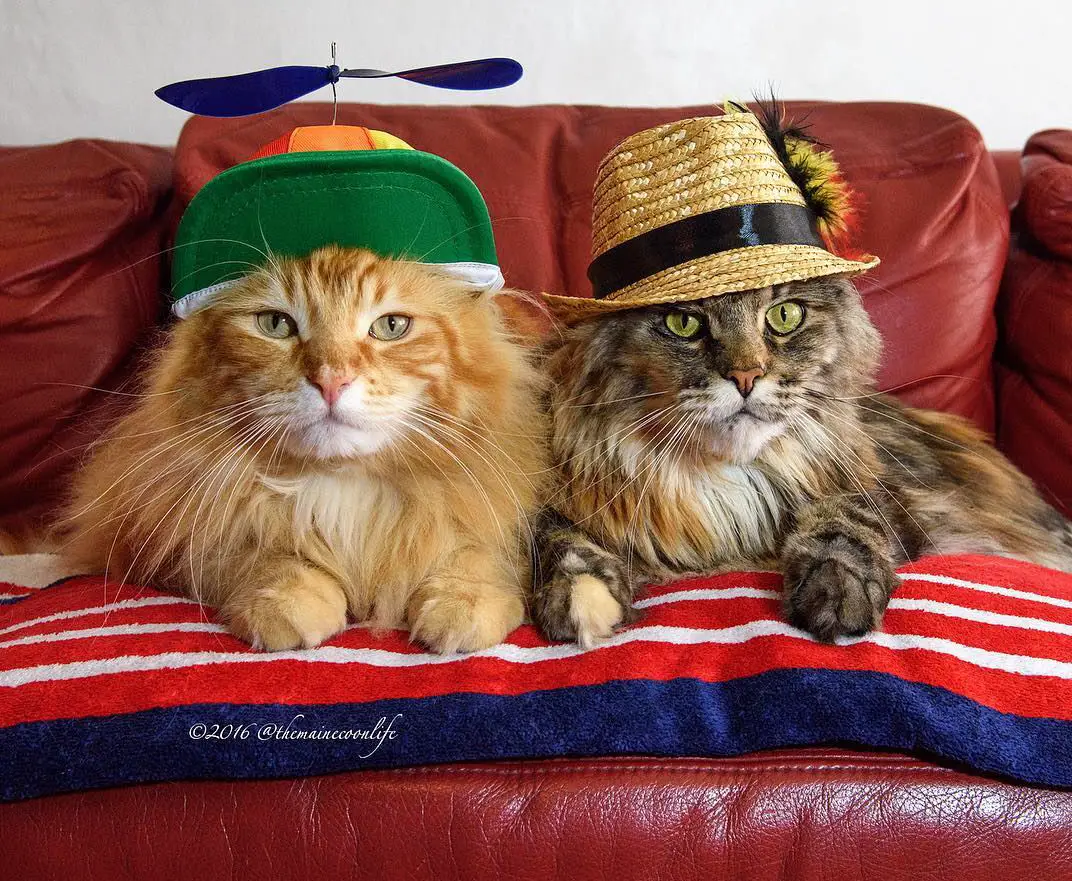 Having learned from our mistakes during our first Scottish trip, we are planning a second visit in the summer to capture more amazing pictures. If this goes well, we hope to turn it into a series, covering other parts of the UK including Wales, Ireland, and England. Despite now being a proud cat mom to Artemis and Apollo, Reka's previous pet was a ferret named Clark Snow, who had been her loyal companion for over eight years until his passing in 2014. During this time, the Maine Coon breed caught her eye, inspired by Jonesy 'the O2 cat' in TV ads.
Reka loves Maine Coons because of their size, distinct features, and interactive personalities. She adopted Artemis and Apollo, who are adoptive siblings named after Greek gods, because they could keep each other company while Reka and her partner are away traveling for work. Although it took a few days for the cats to warm up to each other, they eventually became very bonded and attached. Reka started their Instagram account as a joke, but it quickly gained a following of over 80,000 in the first year. Artemis and Apollo are not trained models, but they have been posing for photos since they were kittens. They enjoy human interaction, but also like their alone time to meditate and relax. Reka's favorite photos are taken outdoors because the natural light brings out the amazing colors of their coats. Despite their adventurous lifestyles, they are still just loveable companions who enjoy teasing their humans by sitting on computer keyboards.